Aluminum molds for casting sinkers used for fishing, surf casting, bottom fishing in freshwater, carp fishing, trolling boat. They are designed on a computer system with three-dimensional CAD-CAM design and made ​​of aluminum, with extremely precise CNC milling machine 0.001 mm for maximum concentricity and balance lead. In addition to the headquarters for the eye, are engraved on the numbers of weights on each footprint and our written advertising.

Our molds for surf casting sinkers, were created on the advice and collaboration with the champion Lorenzo Secchiaroli, which is also the user, which is part of the Italian National Surf Casting
video:
This mold is for casting of a model especially tapered, usually used to achieve long distances, grammage 50, 75, 100
This other mold, is for the weights 125, 150, 175
Mold for warheads in one 3-4-5 85-114-142 grams which is equivalent to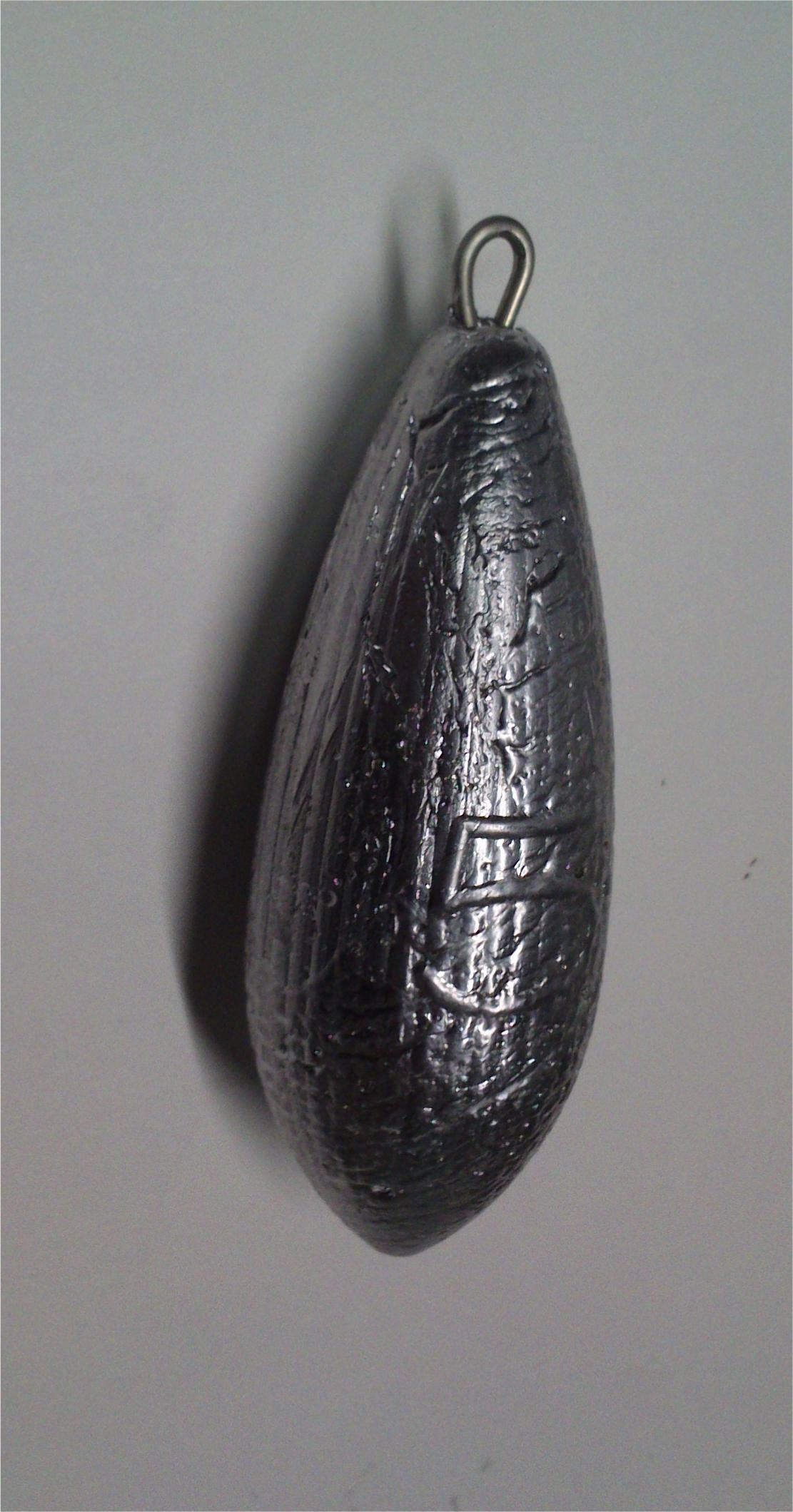 Mold for lead pyramid with three faces double facet to the ring for easy retrieval. This particular form on equal weight with 4-sided pyramids alternatives offer a better seal as they have a broader base of support, and the 2 remaining inclined faces are less influenced by the thrust of the current. The mold contains 4 figures for the relative weights of the markings that are 200, 175, 150, 125 gr., A complete set for all weather conditions.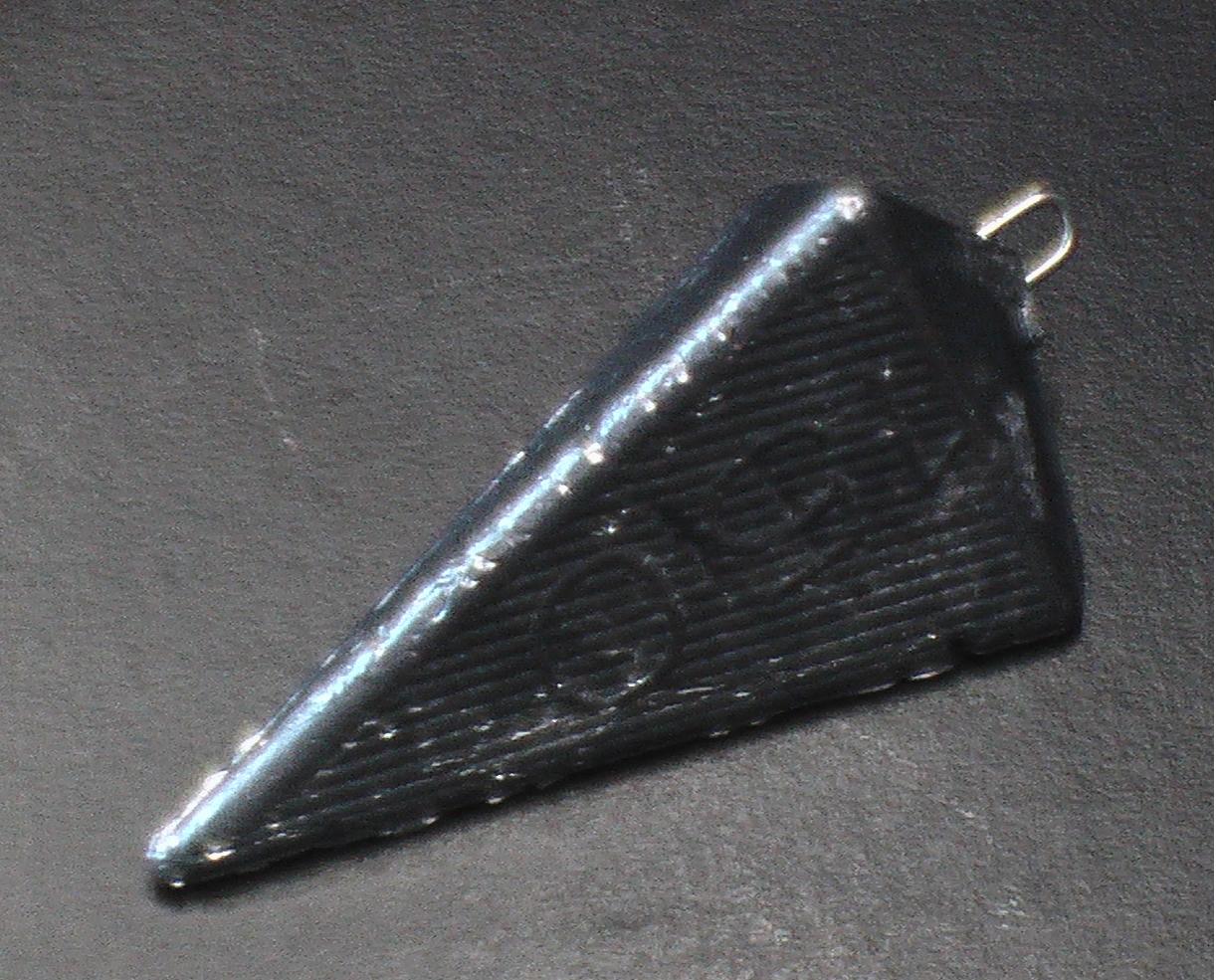 The volume of fingerprints of our molds are developed for the use of lead recovery, which usually possesses impurities and other metals that conferisconom a specific weight different from that of the theoretical pure lead.
All molds have two screws for centering the figures and that they keep it closed for casting, making it possible to use even for those who do not have a 'workshop with clamps and terminals ...
A new mold in the shape of a square pyramid and a double, a form of consolidated holding and ease of recovery, widely used in Anglo-Saxon countries. With this mold can be made 3 forms, with a long tail, ring or hole 2 mm for sliding.
Four figures for 3 - 4 - 5 - 6 oz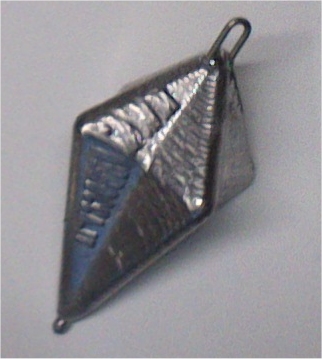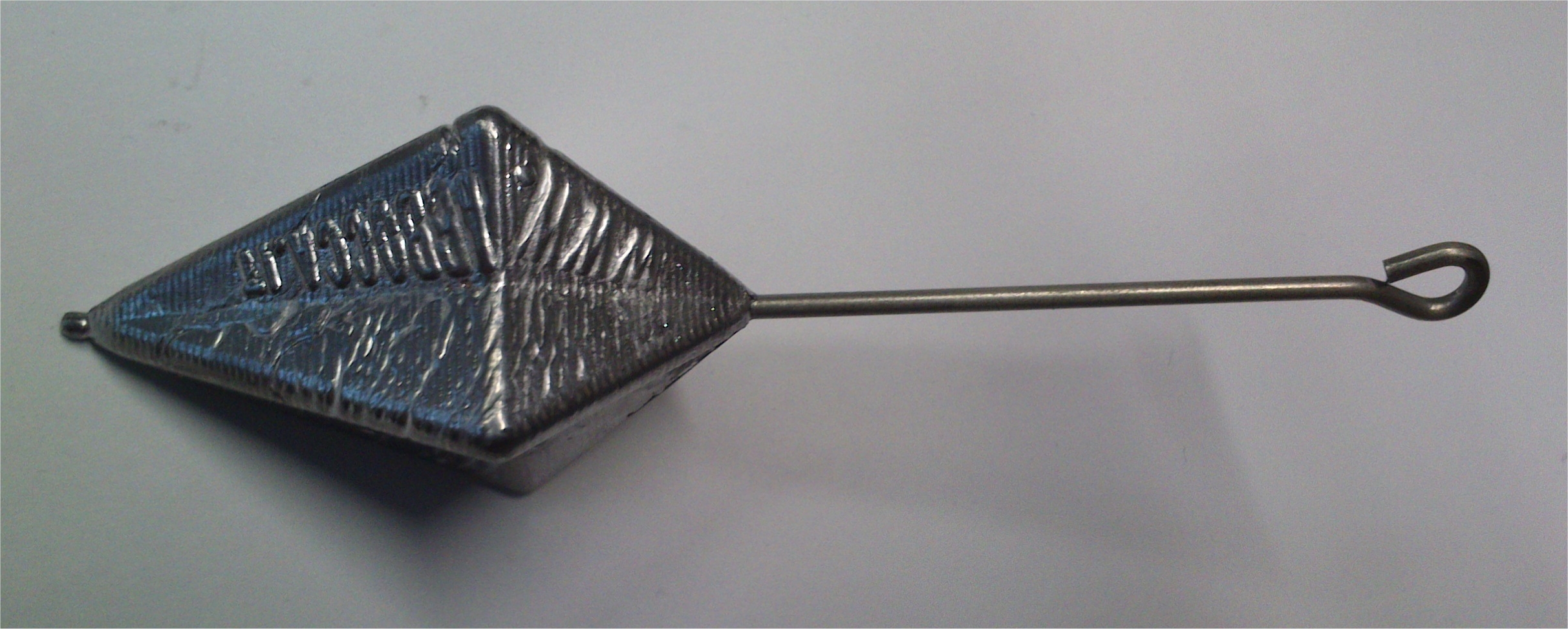 Monoimpronta conical mold for weights, weight is decided according to the filling marks exist guidance for weights 120, 135.150 grams, completely filling it comes to 180 g. about.

Canalino central to maintaining eyelet
Mold for sinkers AERO, a particular form (model Deposited AP2013U000004) with 4 wings.

Increase the range, provides an easy recovery and considerably limit the rolling with the current.

We exploiting the symmetrical airfoil, in the form in which they are made fins, increasing the importance of the lead on the air increases the range. The form with mass moved forward make it stable in flight and 4 fins help to align, also in the recovery phase is lifted from the bottom in any position, avoiding stranding sea grass with rocks etc. ..

Available for 50-75-100 gr weights, and 125-150-175 grams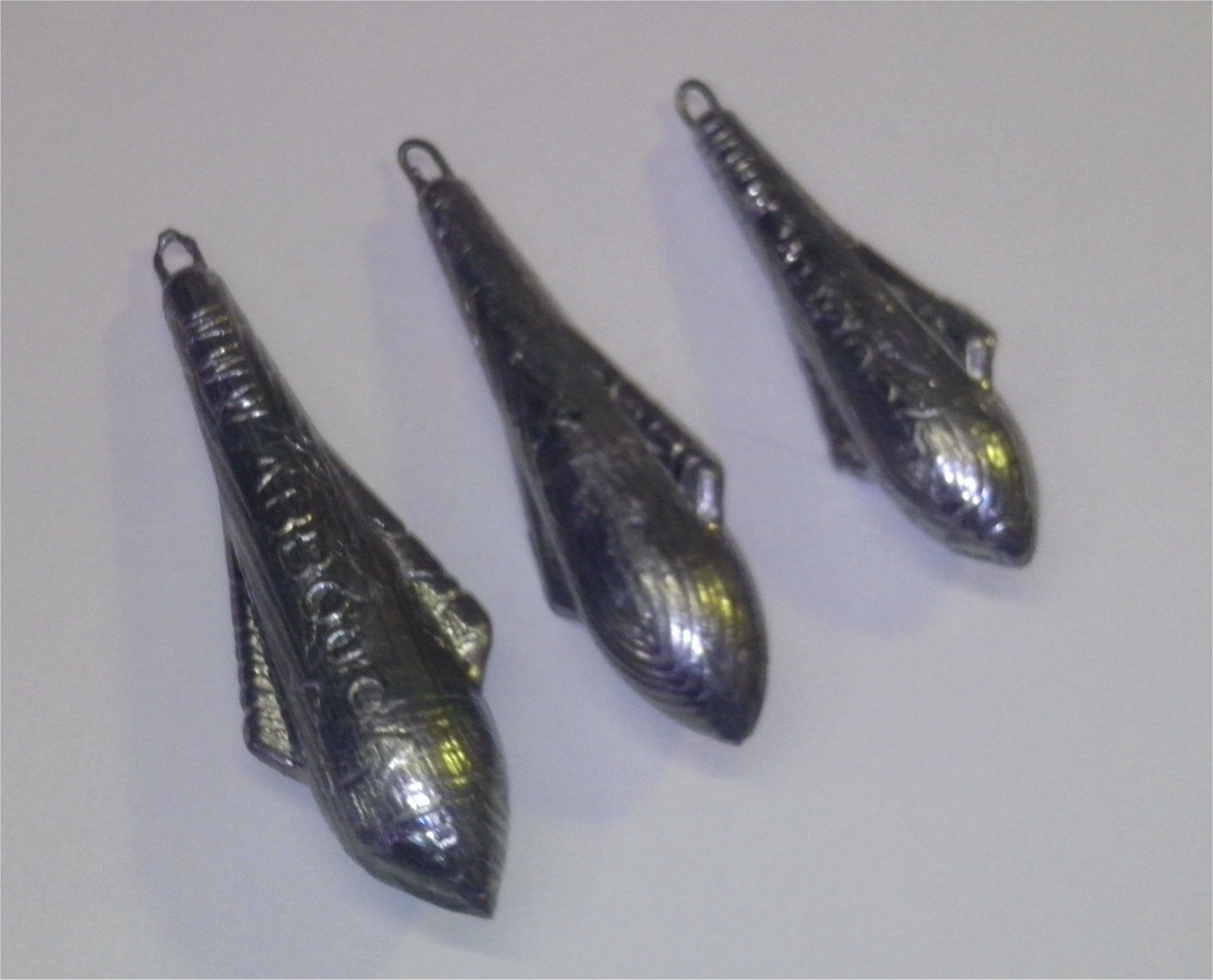 Demonstration video provided by Quellidellapesca Roma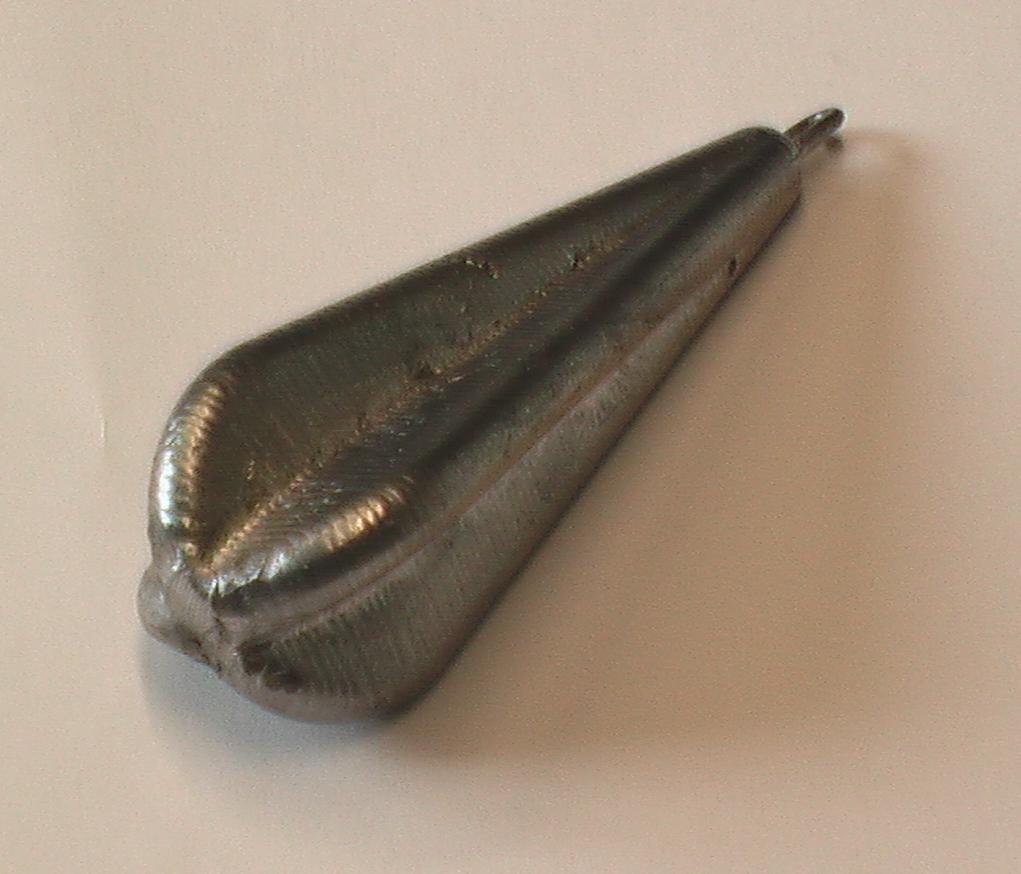 Stampo modello "ROCCOTOP", 2 stampi, uno per 50-75-100, uno per 125-150-175 grammi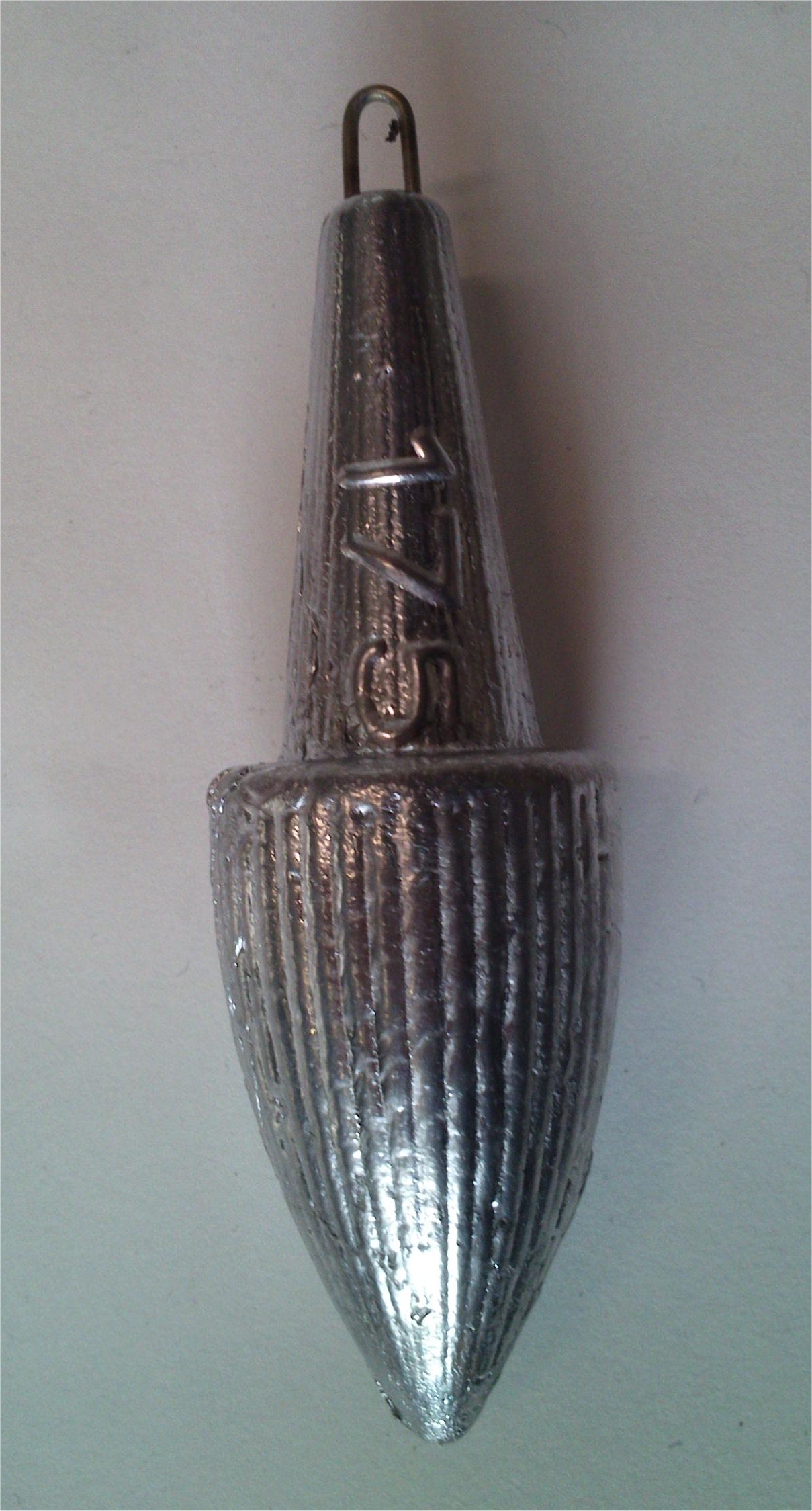 New mold for model SPORTENN, fingerprints from 75-100-125-150 grams, 3 in 1,

the same mold can be made weights with long tail, ring or hole 2 mm
In view of the many demands and trends of the moment, we have developed a mold for lead fishing with fins that limits the current rolling, aerodynamic shape for long throws, and a good grip for surf conditions, and housing for the metal beam.
A beam is able to enter microagganci with armrests, swivel type and shape to your liking, and then make the engagement ring. We used a wire of 1.2 mm, which is the ideal diameter for these weights, the seat can also accommodate a wire in weights from 1.5 mm.Disponibili 100-125-150.
Video on the construction-assembly BOMGRIP
Aluminum molds for the production of seals trolling guardian model with rear tab for directionality and housing wire (diameter max. 2.4) for engagement ring, available in multi sizes grams.
Stampo tecnico da lancio particolarmente affusolato con doppia sede per ospitare l'anellino (MISURA 1 ) o asticella long tail del diametro 2mm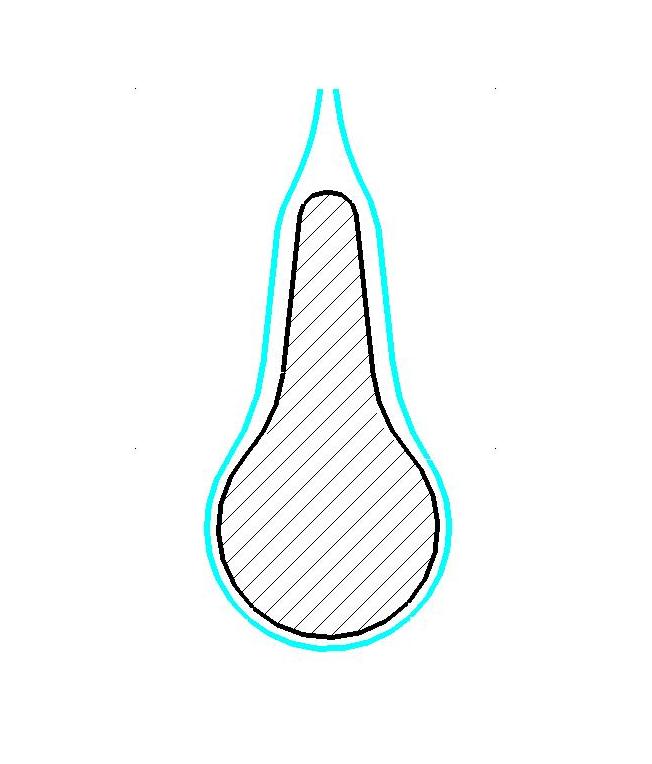 From the picture - section, we note the hydrodynamics of lead, the rear flap is tapered and joined to the cylinder to avoid turbulence in the water, an important factor for the most suspicious fish.
Stampo per i classici piombi da bolentino disponibili nelle grammature 320-500, 750, 1000, 1500, 2000 grammi
New mold for bottom fishing DOPPIOCONO, a form of established efficacy for backdrops with large currents, the most widely used in Sicily, especially in the North, 250-350-500-750-1000 gramms
Mold for bottom fishing weights from light weights 20-30-40-50-60 grams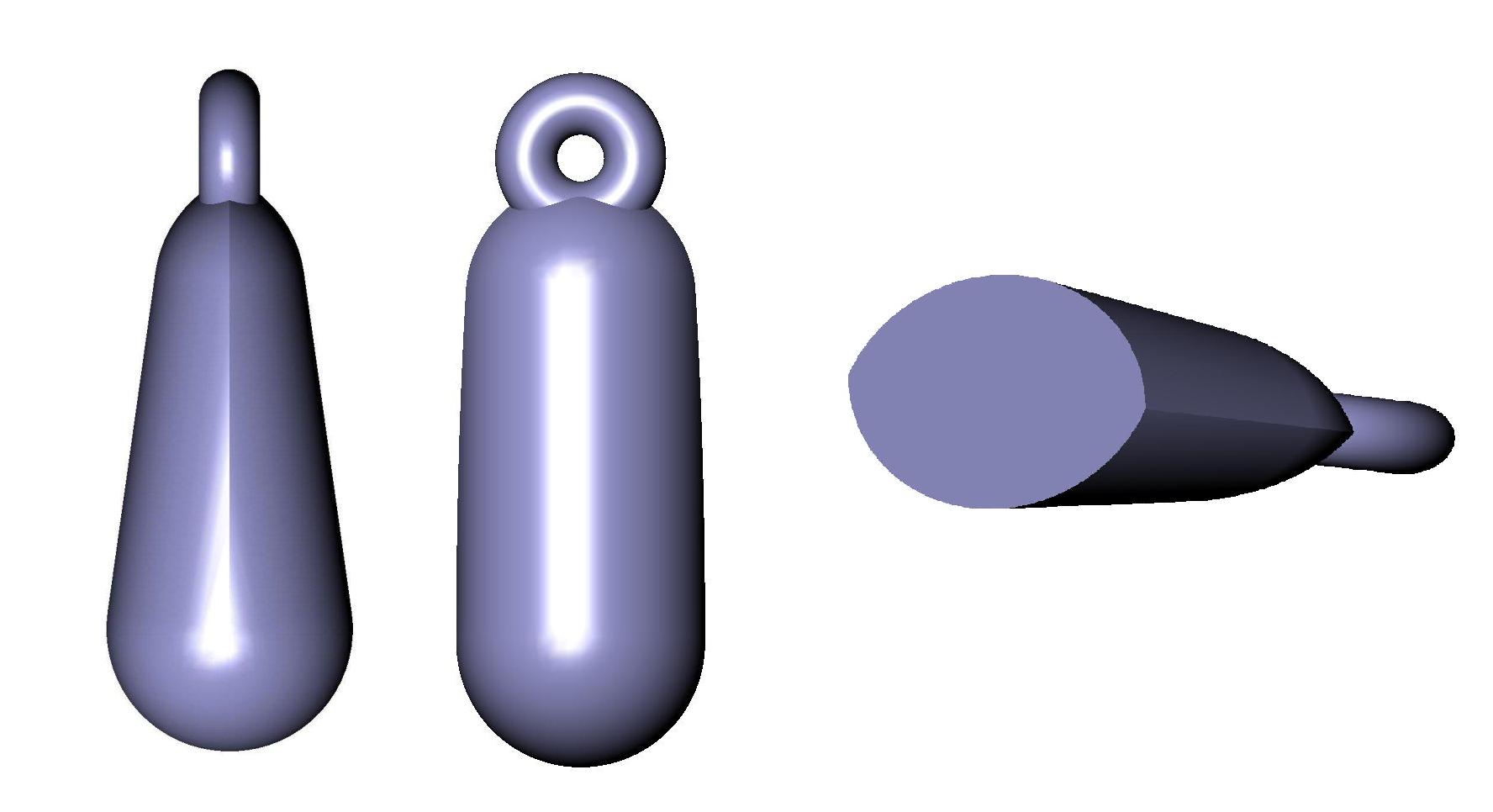 As you can see it is not like normal circular seals but pear-shaped ellipse, this reduces tangles as it aligns with the current and limits the twisting of the beam. The engagement ring is of circular form of wide section (4mm) the wire is less stressed to the node with respect to a plummet with the ring steel usually from 0.7-1.0 mm in diameter.

(for this form we made a request for "ornamental design")
The complete set of all the molds, it is a good investment for the individual, a group of fishermen, a company competitive sports, a small shop, as it has the ability to provide (with DIY) leads to the need for fishing all year. Forms of leads of consolidated aerodynamics, long distance casting and holding the bottom in any sea conditions, thanks to the wide range of weights available.
Rods leads to Long Tail made ​​of 304 stainless steel with a diameter 2 mm total length approximately 100mm (for models see the characteristics of the mold)
We also measure the retention of 1 in stainless steel AISI 304, diameter 1.0
Measure 2 in stainless steel AISI 304, diameter 1.5 mm.

Or if you prefer, the wire in AISI 316L stainless steel in skeins of 6 meters of diameter 1.0 mm and 1.2 for all types of weights. The diameter or the MEASURE 1-2 descizione is specified on the mold.



Recall that when the lead is melted spread of harmful gases to 'inhalation, therefore operate in a well-ventilated room or outdoors.
Recall that the lead becomes molten at about 350 °, and spread of harmful gases to 'inhalation, therefore operate in a well-ventilated room or outdoors better. Gear up properly with any masks, tools - protection and appropriate clothing to personal protection and any bystanders.